How Fun Traveling with my Pet
Welcome Country Club Links Magazine readers. Experience concierge asssistance on your terms.

Try for free
squeakby texting
app
Photo above: www.cupinisitalia.com/ See, Feel, Taste
These products at STA make life fun and enjoyable for seniors and their favorite pets.
|
About
|
Courier Services
|
When out shopping, set up a delivery errand and in–store pickup with your smartphone, we can text you this link
http://bit.ly/1w1eq5J
, or type the link directly into the phone. • Visit our online store
staFinepetProducts
.
Dream big. Make memorable experiences on the road. With ♥ Fido.
‽ We wish to make your stay in Seattle a pleasant one. Book a service or delivery errand with STA: Arrange in–store pickup, recycle unwanted electronics, sell and pickup old and used items - Text " DLVR " to: 1-928-2385398 from your smartphone to get the service web link on your phone. Perhaps have us pick up a gift (or supplies) you purchased at Nordstrom during your stay and drop it off at your hotel, or we can ship the gift back home for you. (For more info, contact us here)
(‽More info...)
Travel
Fifth annual Hero Dog Awards (‽Read more...)
If you are traveling to Los Angeles by September 2015, a very fun thing to do is plan on attending the Fifth annual Hero Dog Awards, a red carpet, star-studded awards gala event. We have airline-approved dog carriers available for the trip...
staFinePetProducts
(store loading...)
---
Tweet
---
Not to worry, STA is dropping off her pet supplies any moment now!

STA FREE: The companion blog for Seniors who love traveling
" Did you know your personal cell phone has an extra concierge number on it? Now you do."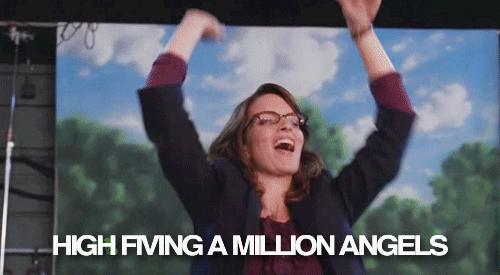 Reach out to vendors and customers from your cell phone without revealing your personal mobile number. The concierge number can be turned on and off at anytime.
The squeakby texting app keeps business communications separate from personal home use on one mobile device. Office workflow arranging service calls, or checking up on car repairs, is more productive with automation. No app to install. It runs in the cloud. Give squeakby a try, no obligation. We want you to be totally satisfied. Type in the contact number yourself, or have the contact information dispatched to you. Then start texting (or dial) to the concierge number that was assigned to your cell phone. The next time you have a delivery or an errand, freely ♥ text away!
temp number
) by telephone.
Health
What's the fizz about the Keurig Cold machine and the SodaStream Soda Maker? (‽More...)
Get the "fizz" or the buzz.
Natural Sparkling Water can be fun and healthy (‽More...)
If you can afford it, consider a machine at home that makes flavored sparkling water from tap water. With Sodastream, you use elegant reusable plastic bottles to hold the drinks. No electricity is required. It takes about 45 seconds to make the sparkling water. Do you think it is quicker to pull the tab off a pop can to drink the soda? ...

BUY NOW: SodaStream Fountain Jet Home Soda Maker Starter Kit, Black and Silver
Share your love of Television Shows at Home (Part 1 of 2) (‽More...)
For those of us living the semi-retired life at home (lucky you?) and you love your television shows, here is an idea to share the television interests around the home as you go about your chores. It whets your appetite for new and exciting TV channels. You must love TV a lot because this may cost you USD $250 out of your pocket...
Money
The Jobs Act, Title 3 (‽More...)
For the first time in 80 years, the SEC, in October 2015, decided to open up the private equity market to everyone. It is called the Jobs Act. Now everyday stock investors have direct access to the huge growth potential of early stage companies. Watch the video for the details.
On The Road Again
What better way to travel than to bring my furry companion along with me. I love sheep herding and dog agility contests. Splash in a sparkling brook with Fido, or take a brisk walk in the mountain air.
I like keeping Fido mentally active, and teach my dog a new trick while on the road. Free to visit friends and family for the summer, with a Nightingale travel aide for assistance, makes it fun and easy.
I make a point of dropping off needed supplies at the nearest animal shelter. Maybe take a shelter dog for a walk. Or just talk to the animals there.
I like to stop at a ranger station, and ask about conservation issues of the day.
I have this habit of looking out for animals that might need a helping hand, sometimes in an emergency.
---
---
For inspiration, I add an exotic/endangered animal sanctuary to my travel destinations. On my travel downtimes, I say to Fido "Go chase some chickens!"
Read More: